Copyright © 2017 by Ramon Theater · All Rights reserved · E-Mail: info@ramontheater.com
Ramon Theater, 15 East Wall Street, Frostproof, FL 33843
Your Business Website
Your Company Slogan Here ...
Office Hours: Tuesday thru Friday from 11am to 2pm
Phone: 863-635-7222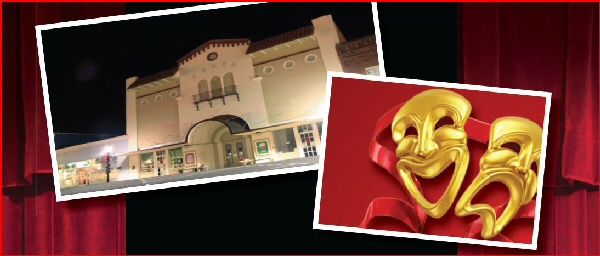 To provide for the enjoyment of all Ramon Theater performance patrons,
cigarette, cigar and e-cigarette smoking is not allowed inside the Theater.
Patrons who smoke are invited to take advantage of pre-performance
and intermission times to smoke outdoors.

---
A COPY OF THE OFFICIAL REGISTRATION AND FINANCIAL INFORMATION MAY BE OBTAINED FROM THE DIVISION OF CONSUMER SERVICES BY CALLING TOLL-FREE WITHIN THE STATE (800) 435-7352. REGISTRATION DOES NOT IMPLY ENDORSEMENT, APPROVAL, OR RECOMMENDATION BY THE STATE. REGISTRATION #CH30054
Frostproof Treasures by Bea Reifeis

Chapter after chapter, decade after decade, the reader will follow the history of Frostproof from the birth of its land to the birth of its citrus industry. It is packed with information on Frostproof's early Indian settlers, its Seminole War fort, the platting of Keystone City, and Frostproof's pioneers. The traditional account on the naming of Frostproof is challenged. Much of the book is in the words of Frostproof's pioneers, taken from newspaper accounts, letters and interviews. It includes present-day street addresses for many of the historic sites.
Price $25.00*
Sales Tax Incl.
Also available at
Watson's Pharmacy
*Plus Shipping/Handling $5.75 if Ramon Theater is required to ship